Ceramic Boxes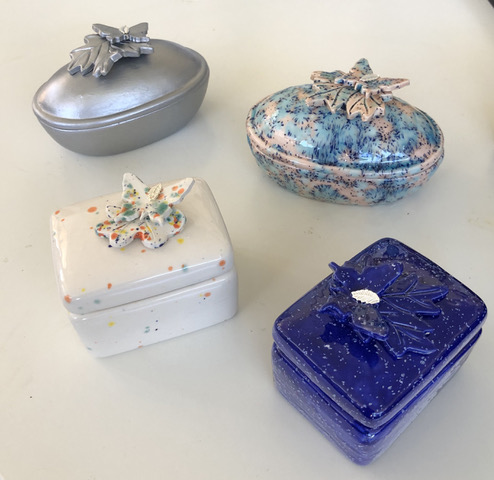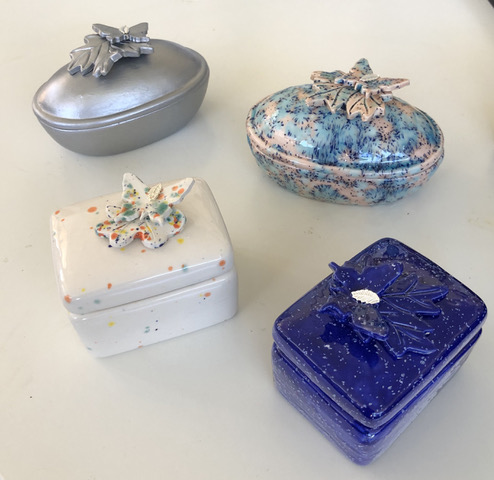 Ceramic Boxes
These handmade ceramic boxes are ideal for jewelry or other small items. The top is mounted with a clay leaf.
The square box is 2.3" x 3.25" and the oval box is 2.5" x 4.75"
The available colors are the same as the butterfly necklaces, take a look at them for a sample.
Custom color orders: If you would like a specific color, specify it in the order and Gabriella can probably make it (she'll email a sample of the color if needed).